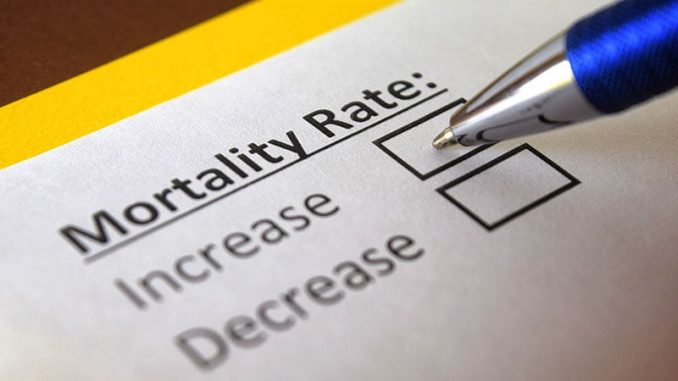 TOPLINE:
There is a graded positive association between depressive symptoms and mortality in adults, a finding researchers say supports development of a comprehensive nationwide strategy to improve mental and physical health.
METHODOLOGY:
Researchers analyzed data on 23,694 adults (mean age, 44 years; 50% male) from the National Health and Nutrition Examination Survey from 2005 to 2018 linked to mortality data through 2019.

Depressive symptoms were assessed using the Patient Health Questionnaire-9 scores and were categorized as none/minimal, mild, and moderate to severe.

The main outcomes were all-cause, cardiovascular disease (CVD), and ischemic heart disease (IHD) mortality.

Analyses were adjusted for demographics, health factors, and lifestyle variables.
TAKEAWAY:
The prevalence of mild depression and moderate to severe depression was 14.9% and 7.2%, respectively.

Compared to no/minimal depressive symptoms, risk of all-cause and CVD mortality was 35% higher and 49% higher, respectively, among those with mild depressive symptoms and 62% higher and 79% higher, respectively, among those with moderate to severe depressive symptoms.

Moderate to severe (but not mild) depressive symptoms were also associated with a greater than twofold higher risk of IHD mortality.

Roughly 11% to 16% of associations between depression and mortality could be explained by lifestyle factors.
IN PRACTICE:
"Taken together with the body of literature on associations between depression and CVD mortality, these findings can support public health efforts to develop a comprehensive, nationwide strategy to improve well-being, including both mental and cardiovascular health," the authors write.
SOURCE:
The study, with first author Zefeng Zhang, MD, PhD, with the US Centers for Disease Control and Prevention (CDC), Atlanta, was published online October 9 in JAMA Network Open.
LIMITATIONS:
Depressive symptoms were measured only at baseline, so the investigators were not able to account for the changes in depressive symptoms over time. The potential effects of unmeasured confounding factors, such as anxiety disorder, general stress, and work-related stress, can't be fully excluded so the association between depression and mortality could be overestimated.
DISCLOSURES:
The study was funded by the CDC. The authors reported no conflicts of interest.
For more Medscape Psychiatry news, join us on Facebook and X.
Source: Read Full Article