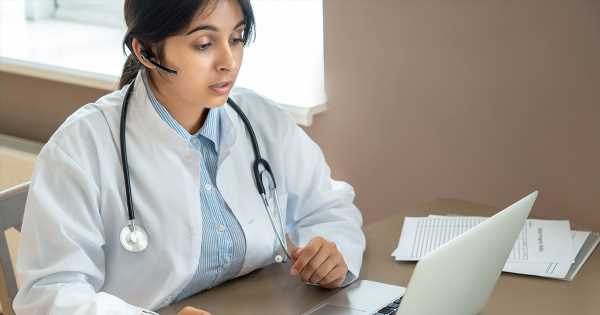 The National Council for Prescription Drug Programs is partnering with H1 to advance its technology and help members reduce the costs of inaccuracies with rich continuously updated healthcare provider data, according to the announcement.
NCPDP has 1,500 members and its database, HCIdea, is used throughout the care continuum to search for information on doctors and healthcare providers for business processes and to fuel research and technology innovation.
Lee Ann Stember, NCPDP's President & CEO, noted that the evaluation process was thorough in the company's announcement Wednesday.
"We continuously seek to improve the robustness, accuracy and accessibility of data to maintain HCIdea as the industry's premier source for comprehensive and reliable prescriber information," she explained.
Leveraging artificial intelligence
H1 says it has more than 4,000 sources and uses a combination of automation, machine learning and human intervention to provide comprehensive, updated prescriber profiles for more than 3.7 million Type I and Type II providers.
NCPDP says claims processors, data management and analysis vendors, federal and state government agencies, insurers, intermediaries, pharmaceutical manufacturers, pharmacies, pharmacy benefit managers, professional services organizations, software and system vendors and other parties interested in electronic standardization within the pharmacy services sector of the healthcare industry use HCIdea.
On the processing and interoperability side, inaccurate provider data increases healthcare costs and liabilities of relying on inaccurate data.
In late 2021, the New York-based start-up with a mission to "connect the world to the right doctors" used a $100 million investment for its data and networks. 
The partnership "validates our ability to provide the most accurate prescriber information possible," said Ariel Katz, CEO and co-founder in the announcement.
Andrea Fox is senior editor of Healthcare IT News.
Email: [email protected]
Healthcare IT News is a HIMSS Media publication.
Jonathan Letourneau will offer more detail in the HIMSS23 session "Delivering Digital Solutions in Healthcare: A Design Thinking Approach." It is scheduled for Tuesday, April 18 at noon – 1 p.m. CT at the South Building, Level 4, room S404.
Source: Read Full Article