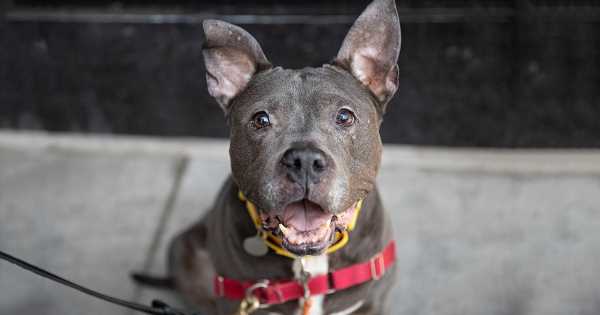 The pointiest of ears. The most expressive of eyes. Marceline the Beauty Queen is here to steal your heart—and your spot on the couch! She is a precious pup looking to relive her glory years in the comfort of a quiet and loving home.
Marceline is looking for an adopter in the tri-state area who has experience working with dogs to help them become the best versions of themselves. She can be a little shy at times, preferring to seek attention on her terms. But with a little time, patience and treats (emphasis on the treats!), you'll feel like you've known each other forever!
Marceline doesn't seem to mind other dogs, but isn't eager to play with them, either. She prefers to take casual, sniffy strolls around the block and to be by the sides of her faithful human friends. Marceline would probably do best in an adult-only home and it is unknown how Marceline would do with cats. A Matchmaker can give you tips on how to set Marceline up for success in your home!
Could you be Marceline's new BFF? If you're ready to provide this gorgeous dog with some much-deserved TLC, check out her profile to submit an application!

Source: Read Full Article